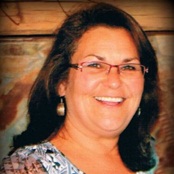 Dawn Tabobondung is a proud member of Wasauksing First Nation, who, like her Grandmother before her, and Royal Order of Canada Recipient, Flora Tabobondung, has always had a strong passion for helping others, especially her fellow First Nation Members, providing support and assistance where and when she can.
Dawn takes tremendous pride in her current position with Wasauksing First Nation, as acting Gaming Revenues Program Coordinator. Dawn finds her position often gratifying in knowing that she can help provide support and assistance to her fellow Band Members from time to time when requested, through the First Nation Gaming Revenues Program.
Dawn is the proud mother of three bright children, all proud members of Wasauksing First Nation, two that currently attend University, one in Ottawa, another in Halifax, with her youngest preparing to finish high school next year before attending University herself.
It is no secret that politics has always been a part of the Tabobondung family, where some say it flows naturally throughout the bloodlines. Dawn prides herself in following the lead of both her Grandmother and her Mother Joyce in always striving to find new ways that genuinely contribute to the betterment of her community and peoples.
Dawn is an Honours graduate of George Brown College, Toronto, in Office Management and Administration, with a strong background and experience in Accounting and Bookkeeping. Dawn has held previous First Nation management positions as an Economic Development Officer, Office Administrator, Office Manager and First Nations Marina Manager.
Dawn also played a significant management role in the Wasausink Lands Development Corporation, as Administrator, during a tough time and the restructuring of WLI, including the implementation of adding new Board Members with the understanding at the time the Corporation would better serve Wasauksing First Nation community members. During Dawns time at WLI, she was a registered Commissionaire, recognized by the Department of Indigenous Affairs.
Outside of her regular Band employment hours, Dawn has recently had the passion and vision to start a fully automated, Garden Fresh Foods Farm produce indoor growing System! This innovative system has become a significant component of a First Nation Research and Development Training Facility. Located in her First Nation, growing indoors, year-round fresh produce as well as Indigenous herbs and traditional medicines that help contribute to the betterment and well-being her First Nation members and other interested First Nation and Inuit communities across Canada.