EXECUTIVE OVERVIEW 
First Nations Growers Inc., is an organization committed to improving the over all social development and well-being of Indigenous and Inuit peoples by improving daily, year round, healthy diets and providing continual access to affordable, fresh foods in every Indigenous community possible.
This in turn, this will help unlock First Nation and Inuit peoples true potential toward positive social development through better health.
We believe Indigenous peoples social development, values and well-being can be dramatically improved through dietary education that includes the regular consumption of nutritionally rich, locally grown foods.
Our business is a collaborated vision between two close family members that share a common goal to make a difference today for tomorrow in our First Nations and Inuit communities, where daughter Dawn Tabobondung and her mother, Joyce Tabobondung share the same vision to find ways that contribute to the betterment of their membership and all Indigenous peoples.
 OUR MISSION 
Our mission is to nutritionally empower individual Indigenous and Inuit communities from within their own communities, regardless of geographical cold or hot climate locations.
First Nation Growers Inc. is dedicated to taking the Indigenous peoples lack of daily nutrition problem head on.
By providing an environmentally friendly, financially viable, sustainable, attractive, cold climate, year round, indoor fresh foods growing solution for every community, including Indigenous and Inuit peoples living in more remote sub-zero, time restricted, growth unfriendly, geographical locations, FNG will address important Indigenous daily health and community nutritional needs.
 THE WHY 
There have been important strides made on the part of many Aboriginal communities to improve education around health issues today, but despite these improvements, Indigenous peoples remain at higher risk for illness and earlier death than non-Native people.
Chronic diseases such as diabetes and heart disease are on the increase. There is a definite correlation between income, social factors, diets, nutrition and health. There is a higher rate of respiratory problems and other infectious diseases among First Nation children than among non-native children, inadequate housing, and crowded living conditions as well as a lack of daily nutrition are just some of contributing factors.
The overall health of Aboriginal people has improved in recent years; however, it continues to lag behind the overall population. In 2009, the life expectancy for Canadian women was 83 years of age compared to 79 years for men. Between 1980 and 2001, life expectancy at birth for registered Indigenous men increased from 60.9 to 70.4 years and for registered First nation women from 68 to 75.5 years.
Health Canada reported in 2001–2002 that the leading causes of death among registered Indigenous peoples were external causes (accidental poisoning, vehicle accidents, and intentional self-harm), diseases of the circulatory system (hypertension, cardiovascular disease), and neoplasms (various types of cancer).
Suicide rates for Aboriginal peoples in Canada have for some time been much higher than those of the general population. A 2000 study found that suicide and self-inflicted injuries were the leading causes of death for Indigenous people below 45 years of age. Suicide rates among First Nation youth are around five to six times the national average, while Inuit youth rates are approximately ten times the national average. The causes for such high rates of suicide are multiple and may include depression due to social, cultural, or generational dislocation; drug and substance abuse; lack of housing, fresh foods and nutrition, and access to opportunity.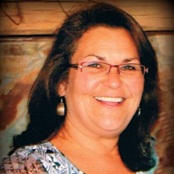 Dawn Tabondung Company C.E.O.
Dawn Tabobondung is a proud member of Wasauksing First Nation who, like her Grandmother before her, a Royal Order of Canada Recipient, Flora Tabobondung, has always had a strong passion for helping others, especially her fellow First Nation Members, providing support and assistance where she can, when she can.
Dawn takes tremendous pride in her current position with Wasauksing First Nation, as acting Gaming Revenues Program Coordinator.
Dawn is the proud mother of three bright children, all proud members of Wasauksing First Nation, two that currently attend University, one in Ottawa, another in Halifax, with her youngest preparing to finish high school next year before attending University herself.
Dawn is an Honours graduate of George Brown College, Toronto, in Office Management and Administration, with a strong background and experience in Accounting and Bookkeeping. Dawn has held previous First Nation management positions as an Economic Development Officer, Office Administrator, Office Manager, First Nations Marina Manager, Administrator and a registered Commissionaire recognized by the Department of Indigenous Affairs, representing the Wasausink Lands Development Corporation.
Dawn has an innovative and aspiring vision that will First Nations & Inuit communities to grow together while taking care of their own community fresh food needs that includes both quality and costs while improving daily diets and better health.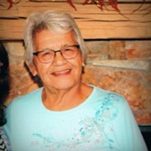 Joyce Tabondung Business Development - Elder Advisor
Joyce Tabobondung is a well respected Indigenous Elder and former First Nation and regional area community leader, holding a position as Chief for many years, as her own mother did for so many years before her. Her son Warren, has followed in her footprints, sitting as the current Chief of Wasauksing First Nation.
Joyce has held several key management, council, and First Nations leadership positions throughout the years and currently sits as the area Anishinabek Friendship Centre, President. There is no one better to lead the vision of First Nation Growers Inc., in developing First Nations and Inuit community partnerships that will surely last for generations based on the strong vision and corporate core values of the FNG.
More importantly, Joyce understands the needs, and wants of the Anishinabek peoples and their community concerns, including the important nutritional well-being of First Nations and Inuit communities throughout all of Canada, moving forward into the future.
Historic inequities have left Indigenous children, youth, and families without much needed supports and services, low incomes and remote locations. Aboriginal people in Canada are our forgotten peoples, that have been deprived of their lands, their cultural traditions, and their unique way of life. Children have been removed from their families and sent away to residential schools – where many were abused – with well-documented, everlasting, inter-generational effects, that to this day, many are still dealing with.
The First Nations Growers Inc. organization is committed to improving the overall social development and well-being of Indigenous and Inuit peoples through improving daily, year- round, healthy diets by providing continual access to affordable, fresh foods in every Indigenous community where possible, that in turn will help unlock First Nation and Inuit peoples true potential toward positive social development through better health.