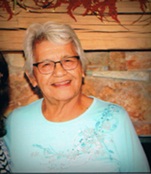 FNG Management is a collaborated vision between two close family members that share a common goal to make a difference today for tomorrow in our First Nation and Inuit communities. Daughter Dawn Tabobondung and her mother, Joyce Tabobondung, have always shared the same vision to find ways that contribute to the betterment of all Indigenous peoples. Joyce Tabobondung will serve as Corporate Vice President, also serving as Senior Indigenous Advisor. Both Ladies have impressive biographies.
Dawn has vast experience in business bookkeeping with an essential background in audit executed accounting. Dawn also has strong communication and trusted people skills in working both with First Nation and non-Native people and organizations.
Joyce Tabobondung is a well-respected Indigenous Elder and former First Nations and regional area community leader, holding the position as Chief for many years, as her mother did for so many years before her. Her son, Warren, has also followed her footprints, sitting as the current Chief of Wasauksing First Nation. Joyce has held several key management, council, and First Nation leadership positions throughout her years and currently sits as President of the area Anishinabek Friendship Centre. There is no one better to lead the vision of First Nation Growers LP., in developing First Nation and Inuit community partnerships that will surely last for generations based on the firm vision and corporate core values of FNG!
Most importantly, Joyce understands the needs and wants of the Anishinabek peoples and their community concerns, including the essential nutritional well-being of First Nation and Inuit communities throughout all of Canada. FIRST NATION GROWERS LP., with a four-person executive team that includes two trusted senior industry advisors and an outside consultant working closely on our entrance into the natural, cold climate, rotary hydroponic growth industry, we are confident that we have the right start-up management pieces in place to create a secure FNG future.
It will be a priority for FNG to hire Indigenous Community members where and when we can. We are looking for talented, dedicated and committed First Nation and Inuit community members that take pride in working within their community. We know our First Nation and Inuit community members can perform the job tasks in all areas of operations. Jobs titles will no longer be significant, as work completed through collaboration and teamwork.
Dawn will oversee the day-to-day operations of the business, with Joyce focusing on building robust First Nation and Inuit community relationships throughout Turtle Island.