Hello everyone!  It is hard to believe that July is almost over!
Summer on the Wasauksing First Nation is an amazing time of year.  Whether it is family time, walks in nature, fresh blueberries, boating, or attending Pow Wows, this season really makes you appreciate the incredible world that the Creator has provided to us.
Over the past few months, our team at First Nation Growers has had the privilege of seeing the natural beauty of many First Nations communities and receiving the wise council of Indigenous leaders from across the land.  Our travels have helped us better define the Mission of First Nation Growers and expand our circle of stakeholders.
The First Nations Growers Advisory Panel
I am honoured to introduce the First Nations Growers Advisory Panel.  We have assembled an innovative, forward thinking advisory panel made up of individual industry leaders that provide project added value services that include Indigenous pre-care & after-care support, development & training.
Each of our corporate advisory panel members is indeed a true and sincere friend of the Anishinaabe.
Wiidookaw
Footprint Environmental
Kondwani Corporation
KaltoTech Communications
John's Fruit & Vegetables (Smith Fruit)
Apharmer and Associates
Our shared goal is to create Indigenous long-term, sustainable employment opportunities and newfound revenues from within First Nations and Inuit communities themselves, helping to create self-sustaining indigenous economies producing cold-climate 4seasons, indoor, chemical free, clean & green natural organic fresh produce at prices all families can afford for 7 Generations.
A Broader Mission
You may be wondering why we've added an Advisory Panel.  The answer is simple.  During my travels over the past six months, I have learned that our Community Gardens are just one piece of the solution to the Indigenous Food Security Crisis.  Some communities we visited do not have enough power to build one additional community home, let alone a Community Garden Farm.  We can't leave those communities behind – we need solutions that address the entire scope of the Food Crisis.
Our goal is so much broader now than when we started this journey.  Working with our Advisory Panel, First Nation Growers is committed to providing holistic solutions for sustainable and self-sufficient First Nation communities.  This can only be achieved by applying 7 Generation solutions in the following areas:
Fresh Produce & Natural Foods
Traditional Medicines & Remedies
Water & Soil Treatment
Waste Resource Management & Waste Minimization Solutions
Indigenous Community Energy Needs and Shortfalls
Licensed Medical & Recreational Indigenous Medicine Production Facilities
Moving Forward
2017 has been an enlightening year for me.  I have been equally frustrated by the scope of the Food Crisis and inspired by my Indigenous Sisters & Brothers who remain strong in the face of suffering.  In the coming weeks, I'll have updates for you on various projects being undertaken by First Nation Growers and our partners, as well as information about our Wasauksing First Nation showcase facility.
Thank you for your amazing support, feedback, and wisdom that you've provided on our journey so far.  I look forward to what the rest of the year brings!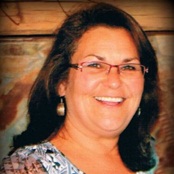 Dawn Tabobondung is a proud member of Wasauksing First Nation and the Chief Executive Officer of First Nation Growers.  First Nations Growers builds indoor "Community Garden Market Farms" that provide Indigenous & Inuit communities with a financially viable, year round opportunity to grow their own nutritionally rich fresh produce and foods.  Be sure to follow First Nation Growers on Facebook.
https://www.firstnationgrowers.com/wp-content/uploads/2017/06/slide4-1.jpg
400
1583
Dawn Tabobondung
https://www.firstnationgrowers.com/wp-content/uploads/2020/04/fng-cirle-130x260-1.png
Dawn Tabobondung
2017-07-25 16:45:09
2018-07-03 11:03:14
Summer Check-In