Welcome back!
Many of the key issues that are of greatest concern for Indigenous peoples in Canada today are complex and inexorably intertwined – so much so that government, researchers, policy makers and First Nation leaders seem hamstrung by its enormity.
First Nation Growers has a mission to empower First Nation communities toward a nutritionally improved, healthy future in providing every indigenous community with an opportunity to grow their own year round, indoor, natural, fresh produce, vegetables, fruits, herbs and traditional medicines to service their own First Nation and Inuit communities, their members and their member's children, from within their own community, through their own First Nations self government community programs and community owned and operated year round Fresh Garden Farming Markets.
No other company to date, that we are aware of, has offered Indigenous and Inuit people an alternative, affordable, year-round 4 seasons,fresh foods contributing solution. First Nation Growers is dedicated to taking this problem head on.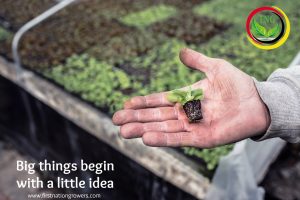 FNG is addressing important Indigenous daily health and community nutritional needs in providing an environmentally friendly, financially viable and sustainable, attractive, cold, climate, year round, indoor fresh foods growing solution for every indigenous community, living in our more remote sub-zero, time restricted, growth unfriendly, geographical locations.
First Nation Growers through our "Community Fresh Garden Farm Markets" program, is a proponent of Aboriginal self-government as one key to unlocking the future well-being and nutritionally rich betterment of our Indigenous peoples. Timing is everything and our First Nation Growers "Community Fresh Garden Farming Market" technology has come of age, and is well positioned to contribute to improved indigenous community social development, with the improved health and future well-being of our Indigenous and Inuit peoples in providing affordable, quality, fresh foods for every First Nations and Inuit community. 
First Nation Growers goal is to is to nutritionally empower our Indigenous communities and their peoples.
Dawn Tabobondung is a proud member of Wasauksing First Nation and the Chief Executive Officer of First Nation Growers.  First Nations Growers builds indoor "Community Garden Market Farms" that provide Indigenous & Inuit communities with a financially viable, year round opportunity to grow their own nutritionally rich fresh produce and foods.  Be sure to follow First Nation Growers on Facebook.
"Indigenous indoor fresh foods farming today for a healthy tomorrow"
https://www.facebook.com/FirstNationGrowers/
https://www.firstnationgrowers.com/wp-content/uploads/2016/09/logo-full.jpg
450
875
Dawn Tabobondung
https://www.firstnationgrowers.com/wp-content/uploads/2020/04/fng-cirle-130x260-1.png
Dawn Tabobondung
2017-03-09 13:47:21
2018-07-03 11:04:05
Fresh, affordable food should be a right, not a privilege. (Part 3)