Most Canadians take food security for granted.  Living in Southern Urban areas means that you are surrounded by a surplus of food shopping options.  From local Farmer's Markets to Big Box Retail Chains, fresh produce is readily available at affordable prices year-round.
Just check out some of the prices in this week's flyers from some of the large chains:
McIntosh or Gala Apples – $0.77 lb. / $1.70 kg
Carrots – 3 lb bag for $1.47
Beefsteak Tomatoes – $1.47 lb. / $3.24 kg
Bartlett Pears – $1.49 lb / $3.28 kg
Romaine Hearts – $3.49 for 3
Canada Potatoes – $3.00 for 5 lb. bag
Some good deals, eh?  Unfortunately, for many of our sisters and brothers in remote communities, the reality is far different.  The same bag of apples that costs $2.31 in Toronto takes $7.99 out of your food budget in Attawapiskat First Nation.  Those nutritious carrots?  $8.97 in Pond Inlet.  Even something as simple as a bag of potatoes costs almost double Southern prices for residents of Fort Albany.
According to Food Secure Canada, food costs for Northern families are double those of families in Southern Canada.  The gap is even more pronounced for on-reserve families.
"The average cost of the Revised Northern Food Basket (RNFB) for a family of four for one month in three northern and remote on reserve communities (Fort Albany, Attawapiskat, and Moose Factory) is $1,793.40." – Food Secure Canada
Food prices have always been an issue for remote Indigenous communities, but the problem has intensified in recent years.  A lower Canadian dollar and weather conditions caused food prices to rise across Canada in 2016, worsening the crisis in the North.   This past winter, a simple bag of grapes cost $28.19 in Sanikiluaq, while apples cost as much as $11.49 in Rankin Inlet.
As author Jean Ziegler noted to the United Nations, the right to food is a human right.  "It protects the right of all human beings to live in dignity, free from hunger, food insecurity and malnutrition. The right to food is not about charity, but about ensuring that all people have the capacity to feed themselves in dignity."  The Northern Food Crisis is an ongoing human rights violation.
The Northern Food Crisis is leaving Indigenous Communities in a State of Emergency and dramatically impacting the health of our people.
"Children who go hungry are more likely to experience asthma and depression…for adults, their physical and mental health are likely to suffer and they will experience higher rates of depression, diabetes and heart disease." – Vice News
Indigenous peoples have the right to eat healthy, natural, fresh foods every day, regardless of their geographical locations,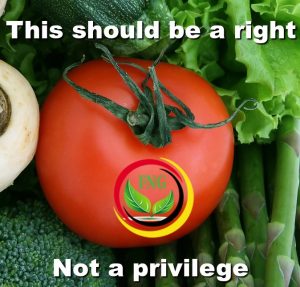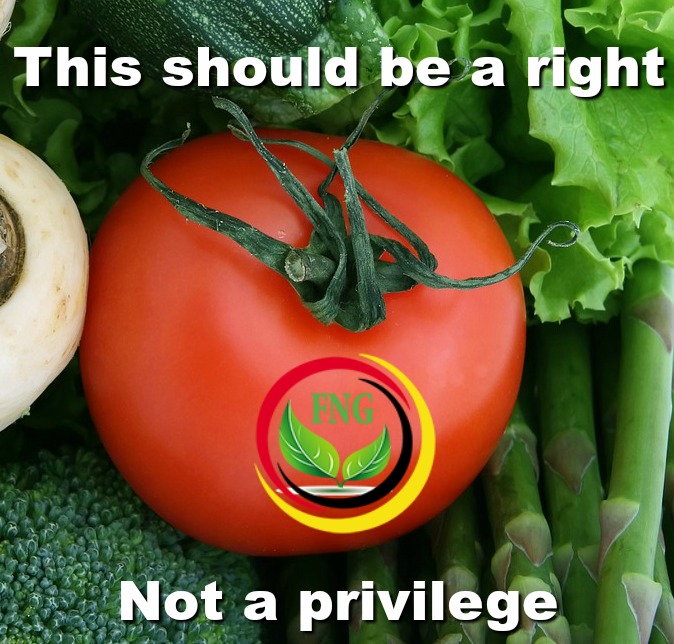 at prices all can afford.
Programs like Nutrition North Canada can't and won't solve the problem.  The cost of shipping fresh food to remote reserves will continue to rise and negatively impact the health of our communities.
We founded First Nation Growers because we cannot stand by and wait for the government to solve the Northern Food Crisis.  We are ready to empower our sisters and brothers with a solution.
Food access is a human right and essential to the health of our people.  The time for reports, studies, and consultations is over.  The time for results is now.
Dawn Tabobondung is a proud member of Wasauksing First Nation and the Chief Executive Officer of First Nation Growers.  First Nations Growers builds indoor "Community Garden Market Farms" that provide Indigenous & Inuit communities with a financially viable, year round opportunity to grow their own nutritionally rich fresh produce and foods.  Be sure to follow First Nation Growers on Facebook.
https://www.firstnationgrowers.com/wp-content/uploads/2016/11/blog-1-anchor.jpg
1280
1920
Dawn Tabobondung
https://www.firstnationgrowers.com/wp-content/uploads/2020/04/fng-cirle-130x260-1.png
Dawn Tabobondung
2016-11-09 18:06:21
2018-07-03 11:05:03
The Northern Food Crisis