In previous articles, I've written about the Northern Food Crisis and its impact on Indigenous People.  Sadly, for many of my sisters and brothers, access to fresh food isn't the only challenge they face as access to clean, safe drinking water……….…the foundation of life……….…is far from guaranteed.
According to a recent Globe & Mail report, 91 First Nation communities were under drinking water advisories earlier this year and a staggering 1/3 of First Nation communities were at medium to high risk of producing unsafe water.
Access to clean, safe drinking water is not a privilege – it is a basic human right – yet 2/3 of First Nation communities have suffered drinking water advisories during the past decade.  I am committed to supporting my Indigenous brothers and sisters and our communities across the country in achieving that right.  That's why I am proud to introduce our latest initiative, the First Nation Growers Indigenous Community Water Solution.
7 Generations
At FNG, we are firm believers in the concept of 7 generations.  As a First Nation organization, we operate with the sacred knowledge that we are merely caretakers of mother earth for those that will follow.
When we engage a project we continually ask ourselves "what will the impact of this project be to those that will follow 7 generations after us?". Although seemingly repetitive, understanding that we are merely caretakers of this land allows us to make inclusive and responsible decisions about our projects and opportunities.
First Nation Growers work in partnership with local indigenous communities to help the poorest and most marginalized communities set up practical and sustainable water, sanitation and hygiene natural water treatment projects that meet their real needs, naturally, and service each Community Garden Farm Facility with the very same natural water treatment technologies. We proudly make this technology available to each and every First Nation and/or Inuit community that we work with across Canada, creating a cohesive relationship between community, the environment and each 4seasons garden farming co-op facility.
Community Water Projects
First Nation Growers community water projects include four vital and interrelated components, which combined together help to maximize health and development benefits. Clean water, basic sanitation, hygiene education and natural foods farming are the ABCDs of project development—the building blocks towards a better future for every community, making water fit for both community garden farming and human consumption.
FNG uses practical, locally-appropriate, cost-effective, new, and innovative water treatment technologies to ensure that operational maintenance requirements for the new water supply and sanitation facilities can be easily learned and adopted by each local indigenous community and their membership regardless of geographical location.
All aspects of First Nation Growers Community Garden Farm Co-op projects are designed and implemented with long-term sustainability in mind. This means that upon completion of each project, community members are equipped with all the tools and knowledge required to manage and maintain their own natural water treatment facility and new community garden farming co-op operation.
Ending Two Crises With An Integrated, Holistic Solution
Our Community Garden Farm Co-op's address the natural water treatment needs of every community project across Canada regardless of location and or isolated remoteness. The FNG Natural Water treatment platform allows for the integration of clean water supply into every remote Indigenous and or Inuit community Canada wide and allows for the control of multiple tower flows, increasing overall efficiency and access to a clean, natural water supply for every 4seasons Community Garden Farm Co-op.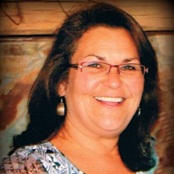 Serpent River.  Saddle Lake.  George Gordon.  Kashechewan.  The list goes on and on.  It is time to stop the next drinking water crisis from ever starting. Dawn Tabobondung is a proud member of Wasauksing First Nation and the Chief Executive Officer of First Nation Growers.  First Nations Growers builds indoor "Community Garden Farm Co-op's" that provide Indigenous & Inuit communities with a financially viable, year round opportunity to grow their own nutritionally rich fresh produce and foods.  Be sure to follow First Nation Growers on Facebook.

"Indigenous indoor fresh foods farming today for a healthy tomorrow"
Dawn Tabobondung
First Nation Growers Founder
4seasons Indigenous Community Garden Farming Co-op Developments
http://www.firstnationgrowers.com
https://www.facebook.com/FirstNationGrowers/
https://www.firstnationgrowers.com/wp-content/uploads/2017/04/drinking-water-1429216_1920.jpg
1279
1920
Dawn Tabobondung
https://www.firstnationgrowers.com/wp-content/uploads/2020/04/fng-cirle-130x260-1.png
Dawn Tabobondung
2017-04-17 09:12:12
2018-07-03 11:03:17
Clean Water for All